As World Goes Mobile, Emphasis Should be on Mobility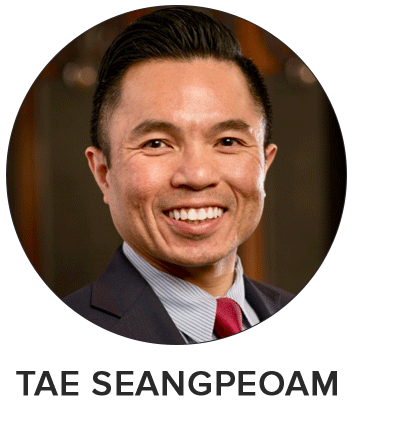 Business transformations of any kind are difficult, but adapting to the fast-changing world of digital innovation and the shift to a mobile-based workforce and economy is even harder.
A survey earlier this year from McKinsey found 16% of respondents said their organization's digital transformation resulted in better performance and put them in position to sustain changes over the long term; 7% said they had improved performance but couldn't sustain it.
Even in industries ahead of the game in this area--tech, media, telecom--the success rate is just 26%, McKinsey reported. It's worse in more established sectors such as cars, oil, infrastructure and pharmaceuticals, where success rates range from 4% to 11%.
LRN's research and experience with partner companies shows strong cultures are better equipped to deal with the disruption that comes from transformations, digital or otherwise.
Tae Seangpeoam, founder and chief executive of Netzecs Solutions, an advisory firm focused on workplace communications, discusses how mobile can build culture, and what employees and companies have to gain.
How can mobile improve compliance oversight and culture-building efforts?
Tae Seangpeoam: Most current approaches fail to recognize human behavior and the need to attract active participation by the whole organization. Digital transformation and mobility offer the chance for an approach that integrates human psychology, behavioral economics and systems engineering into a unified communications platform that can strengthen internal communications in compliance, workplace engagement and the safety and well-being of employees.
Also, compliance oversight could be less intimidating and help overcome employee resistance. The goal is to leverage digital mobility and help colleagues make well-informed decisions at the times they are needed, with the best information that aligns to organizational values.
What do people mean by mobile?
TS: People associate the word mobile to almost everything but to me it might be a little bit of overkill. When people use the term they often talk about anything to do with the mobile phone but nothing in terms of mobility. I want to talk more on how mobile plus ability equals mobility.
Mobility is an ability to move freely, to be able to do business from anywhere in the world, and that has never been as simple and easy as it is now. Mobility enables us to do business easier...mobility gives us convenience and opens up access. However, this kind of innovation is not suitable to every industry or business. I anticipate 30% to 40% of businesses in the U.S. and around the world will disappear within a few decades due to digitalization.
What is driving this transformation?
TS: There are a few factors that come to mind: customer expectations, global market competition and the globalized workforce. The question is, how can organizations utilize information, data and their connection to customers to their benefit? How robust and nimble are their infrastructures to withstand change? When the microprocessor was introduced...businesses that once were considered leaders were gone overnight because they didn't adapt; they were complacent in their own success. People get lost in comfort and forget the world is not a comfortable place.
What can organizations gain?
TS: It can help them achieve a higher level of success. It can open many opportunities in terms of markets, collaborations, customers, workforce potential, technologies and creativity. But the ability to transform can be short-lived when organizations aren't able to scale or sustain it.
What do employees get? Third-party-partners?
TS: The sense of community in organizations where employees can feel safe, collective and purposeful. Employees want to feel they can trust and be treated fairly. Third-party partners and other stakeholders want to feel they work with organizations that align with their values. Digitization of a unified communication platform can connect employees to learn, share and gain knowledge and expertise.
Organizational communication leads to more openness, engagement and trust. Organizations that build and create strong workplace cultures are more likely to have employees who are happier, more productive and more creative. The digital transformation opens an opportunity for employees to gain access and receive messages that are relevant to their core values.
What are the risks of making a poorly executed transition?
TS: Poorly executed transitions create chaos and confusion, besides wasting time and money. When a poor transition happens, organizations can send negative signals to employees, customers, and stakeholders. Productivity loss is cheap compared to loss of trust.
While organizations focus on innovation and strategy, toxic culture has a longstanding history for infecting business and ruining morale from the inside out. Leadership becomes key, to make sure any transition is communicated clearly to all levels in the organization.
Digital transformations take organizations into uncharted territory. Those who fear investment on the inevitable future, or fear setbacks due to poor execution, end up being the businesses that don't survive. Transition requires foresight, planning, flexibility and fearless execution. Organizations need to be open and willing to experiment with a forward-thinking approach. It is important to assess what help it needs to move forward in the right direction.
Ben DiPietro

ben.dipietro@lrn.com